Happycromia Consultancy
Happycromia Consultancy
The new consultancy that goes beyond color matching.
Discover the revolution in color consultation that transcends color matching. Monacelli Italy is proud to present Happycromia, a bespoke consultation experience designed to unveil your inner beauty in just 15 minutes. The name ``Happycromia`` signifies the essence of this pioneering system: embracing color with joy to illuminate and elevate your unique personality.
Our pursuit of beauty is relentless, as we strive to transcend traditional chromatic boundaries and develop a tailored, holistic plan that encompasses every facet of your being.

The 360° Happycromia Experience
The 360° Happycromia Experience
The true innovation lies in discerning the perfect hair hue that harmonizes with your individual features, fashionable colors, and seasonal tones
This process is facilitated through the use of sumptuous, all-encompassing scarves, with shades meticulously matched to the Monacelli Italy color palette – a veritable preview mirror reflecting your desired beauty.
But the journey doesn't end there: we amplify the ideal shade through precision cuts, shapes, and treatments, accompanied by an indulgent beauty ritual to be savored both in the salon and at home.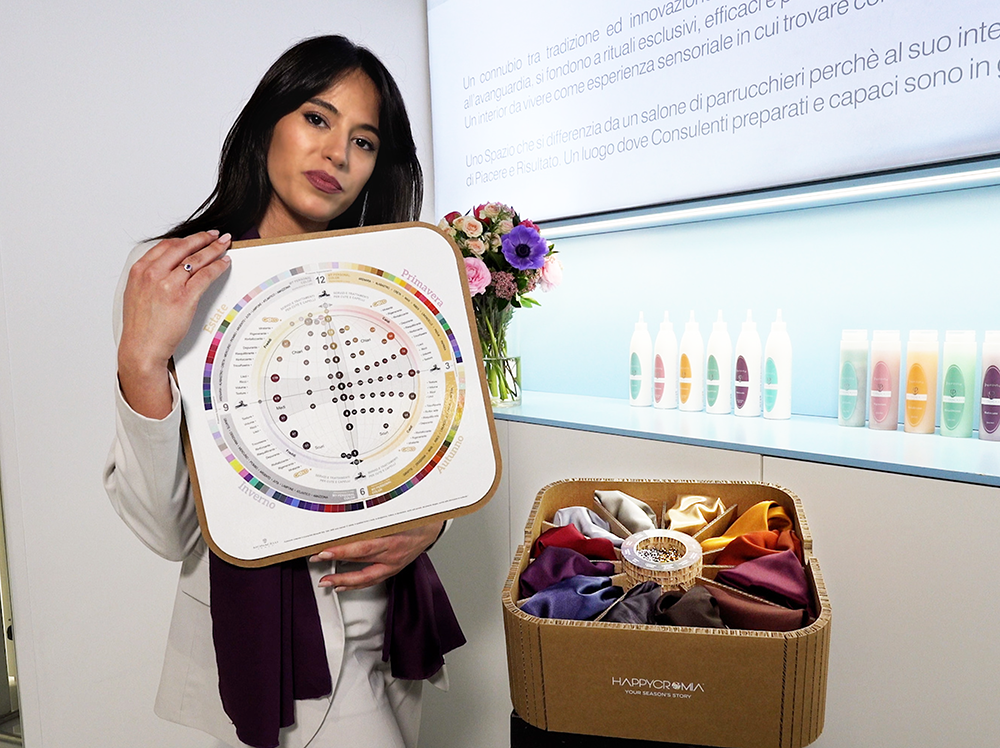 Tools
Happycromia introduces a groundbreaking beauty formula, featuring a comprehensive and personalized consultation system. This innovative approach incorporates a range of ``new and indispensable`` tools, enabling a 360-degree analysis to maximize the unique attributes of each client.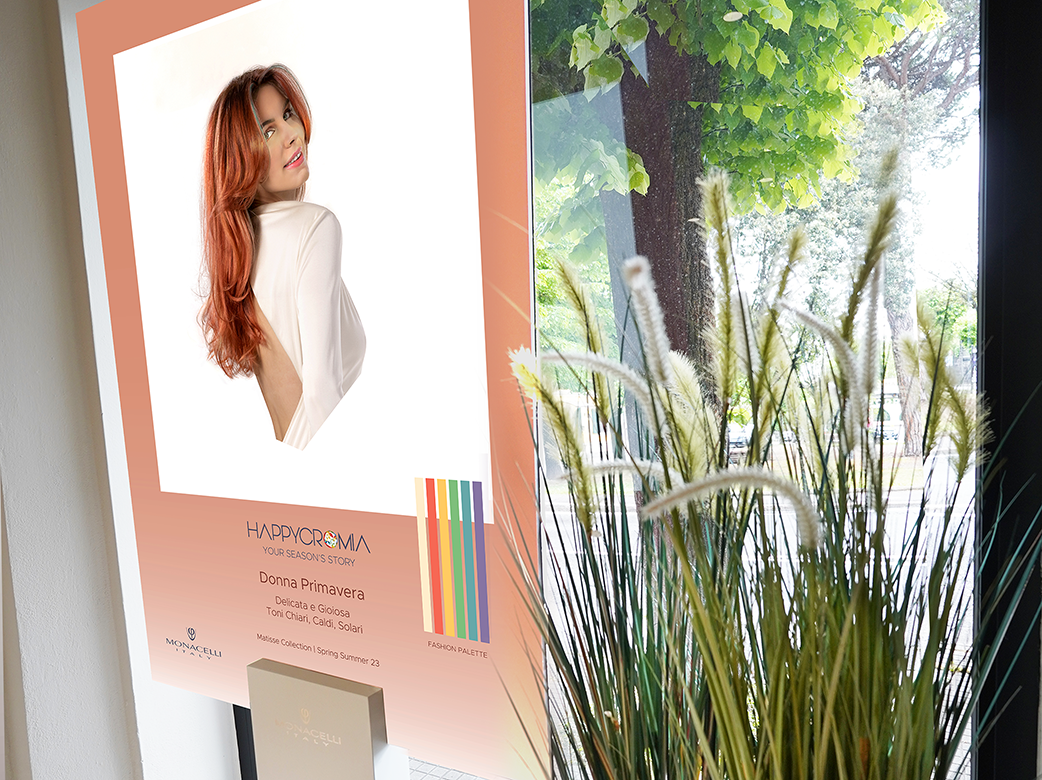 Inspiring Images
These captivating visuals transcend mere simplicity, as they are artistic masterpieces inspired by the renowned French painter and sculptor Henri Matisse, who remains one of the most influential artists of the 20th century. These extraordinary creations have the power to narrate each individual's unique ``seasonal story,`` their very own Happychromia.
HAPPYCROMIA BOX
Presenting a luxurious collection comprising a box containing 12 exquisitely crafted scarves, meticulously curated in perfect harmony with the Monacelli Italy color chart. Additionally, two captivating necklaces, one in gold and the other in silver, accompany this ensemble, along with the extraordinary Happy Beauty Watch. This remarkable timepiece serves as a catalyst for tracing and embarking upon a truly bespoke beauty journey, tailored exclusively to one's unique preferences and aspirations.
3
TONE AND UNDERTONE READING